Appliance Repair Professionals
We Service All Major Brand Appliances – Washers, Dryer, Refrigerators & More!
All major brands including GE, Bosch, Sharp, LG, Maytag, Tappan, Whirlpool, Samsung and more!
Puget Sound Appliance Tech Repair specializes in all types of high-end Washing Machines: whether it is a top loading washing machine repair or a front loading stackable washer/dryer that needs to be repaired – we can help. If you have a washing machine of any brand that needs to be repaired or serviced in the Tacoma – Puyallup – Pierce County Area (or Seattle – Bellevue – King County) then  contact us.
Let us know what you're experiencing. If your washer is not working, or if it is leaking water, if it's making a loud noise, or it doesn't operate like it did when it was new, we can help! Puget Sound Appliance Tech will have your Washing Machine repaired or serviced in no time.
 We don't recommend that you perform repairs on a washer yourself. All washer repairs need to be done by highly trained professional who have the proper tools to do the job correctly. In addition, repairs on electrical systems can be extremely dangerous for anyone trying to attempt a repair without the necessary experience and knowledge or experience. For professional, experienced washing machine service, call Appliance Repair
Washers were made to last for many years. However, over time they can break down, the increasing cost of repair services is tempting homeowners to become do-it-your-selfers. There are many times when you can avoid bringing in outside help simply by learning some home repairs. Whenever you are troubleshooting a washer, you need to know that there may be a number of issues that may be causing the same problem. What needs to be done then is the elimination of as many of these issues as possible in order to isolate the source of the problem.
After you have gotten an estimate on how much it will cost to get your washer repaired, make sure that the estimate which includes the cost of replacing the washer also includes the aggravation and cost of removing the old washing machine and disposing of it properly – including draining and the proper disposal of any chemicals that may be environmentally hazardous. Even the basic repair of a typical washer can ONLY be accomplished by a highly skilled and experienced repair technician like those from Puget Sound Appliance Tech. They also require the proper knowledge, experience, and tools. There is no substiture for training, knowledge, experience, and talent. Those are the qualifications that our service personnel have.
Determining the cause of your washer's malfunction can be difficult. The solution to most basic washing machine problems can be similar among most manufacturers and models. Defective gas coils may keep a dryer from heating up. A bad cycling thermostat can cause overheating. A defective motor can result in a noisy machine. A blocked drain line can prevent the water from being pumped out of a washer. A bad lid switch can keep a washing machine from spinning, and if both occur at the same time, it is likely that the machine's pump pulley is frozen.
Our highly experienced and trained service technicians can pinpoint the cause of your washing machine's  malfunction in a fraction of the time that it would take for a homeowner, and they can repair it most times with parts they have in our service vans. This means that the time, inconvenience, and cost of a repair generally is much less than if you tried to repair it yourself. Not to mention what can happen when a non-qualified person tries to repair an appliance that is under warranty!
In order to minimize washing machine repairs you should always keep up the recommended manufacturer's routine maintenance schedule. This will typically include replacing any torn or worn filters, cleaning out any residue with liquid detergent and a soft brush. You should also checking and replace as necessary any worn hoses. Lint filters are usually located near the tub's topside or inside the agitator.
When dealing with any machine that requires maintenance or repair, SAFETY should be your primary focus! This includes taking some fundamental precautions, including being sure to unplug the appliance from the power source prior to calling for any repair work or troubleshooting. All circuit breakers or fuse box connections to the washer should also be disconnected. Always keep pets and children away from appliances that are not operating properly.
We strongly recommend that you set up a schedule for routine maintenance with Puget Sound Appliance Tech, which will keep your warranty intact, you and your home safe, and your washing machine operating at its highest level of efficiency.
Finally, if you're not sure about whether you need to repair the washer you already own or to purchase a new one, you should ask your Puget Sound Appliance Technician what the most likely cause is and how much it will cost to repair. They will give you an unbiased opinion regarding which would give you the best performance and lowest cost.
SUMMARY: Make sure that you only allow experienced, trained, and competent repair personnel to work on your washing machine – or ANY major household appliance! Make sure you receive a firm bid for all repairs and parts necessary to bring it back into service. Finally, make sure that you receive a guarantee of proper operation on all repairs and part replacements necessary.
To make sure that you receive all of these benefits
any time you need washing machine or appliance repair be sure to call:

Puget Sound Appliance Tech
253-455-2080
Honest Repair
We want you to recommend us to your friends and family, we do it right the first time!
Same Day Service
Same-day and emergency service, odds are we have a technician near you, so give us a call.
Clear Communication
We will help you understand what work will be completed before we begin, with clear pricing, and no hidden charges.
Free Service Call
Free service call with repair, call us and let us know what your appliance needs.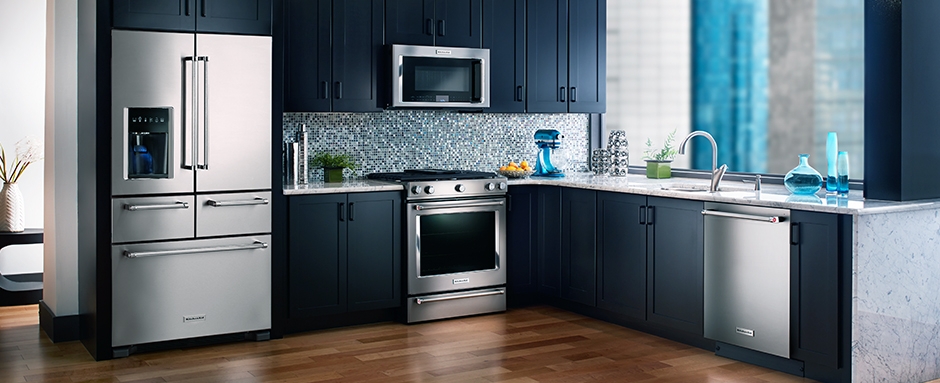 Drop Me a Line
Check out our reviews on social media, or call us now to get started